Do you want a great, reliable and trustworthy partner?
Give us a chance.
You won't regret it.
Recent Projects
They love our work. You'll love it too!
Testimonials
What our clients have to say
We are thrilled with Chris and Taby's work. They've been fantastic additions to our team, helping us increase our sales on Amazon UK and keeping our listings in top-notch shape! Their communication is always on point - timely, clear, and super helpful. Plus, nothing ever seems too much trouble for them. Their performance-based charging model is just the cherry on top, making our partnership even more beneficial. In short, we're one happy client! Big thanks to Chris and Taby
Taby has been incredibly helpful in optimising our Shopify webshop. Her help has improved our conversion rate beyond industry levels and has increased our revenue too. Her turn around time on work is also second to none. Chris is a genius when it comes to optimising an Amazon webshop. We would be a lot less advanced if we hadn't sought Chris's help with Amazon Seller Central.
Christopher is excellent to work with and keeps me updated regularly with progress of work. He has a good understanding of Amazon that he was helping us with and working with the campaigns. We have seen good changes in the few weeks he has been working on our projects.
We have been very happy to find Chris at just the right time! Chris has been assisting us with our e-commerce activities, including Amazon. He is very well versed with all things Amazon and has so far increased sales massively in a short period of time. He is extremely responsive to queries and keeps us up to date on developments on a daily basis. Thoroughly recommended.
I was in trouble for the tense times I had to make several web portals to move to the Canaries. Tabita proved to be quick, capable, and even where she was not completely prepared, she learned what has to do and finished her work at the set times. The remuneration was certainly adequate to the work done, and getting to know her a bit more in time, she turned out to be also very nice and transpired a lot of honesty and fairness in the relationship with the customer. Thank you Tabita, we will continue to use your services.
Simply put, Tabita is the best VA anyone could dream for. The quality of her work is outstanding, she's extremely competent in a lot of different fields, and delivers quickly. She's been extremely useful from day 1 and I would never, ever replace her.
We are both delighted and relieved to have chosen Chris and Taby to design and manage the website for Tornaroan Cottage. Christopher listened to and fulfilled our briefing but also advised us of improvements and innovations creating an impressive website which, without a doubt, has contributed to a high level of bookings during our first year of business. His ongoing management of the varied bookings system on the website has been excellent and meant that we could concentrate on running the business rather than worrying about the website. We have been very impressed with the speed and efficiency of his work and the professionalism of his client / employee relationship and will continue to employ him and can highly recommend her services and work to others.
We've worked with Taby for sometime now and always been really pleased with her work. She has a great eye for detail and her creative/design/graphic work is really good. She is easy to work with and has a really good response rate. Definitely recommend working with Taby.
Taby has worked for me in the capacity of a virtual assistant for 4 years. She always exceeds expectations and her delivery is outstanding. She is truly a Swiss Army knife of assistants, doing everything from design and website maintenance (backups, recoveries, performance tuning), to searching the world over for the perfect sweater. Taby has proven time and again to embrace new technologies, new processes, and new tools. She has continued to enhance her abilities by way of learning new skills. We have never met face-to-face, but we have been able to collaborate effectively through various technologies. Though she is usually a continent or two away, she goes out of her way to make sure that she has time to complete the wide variety of tasks I throw at her. I highly recommend Taby as a virtual assistant.Now, if I could only figure a way she could help with paper shredding…
Meet the U.K. team
These are the guys that make it happen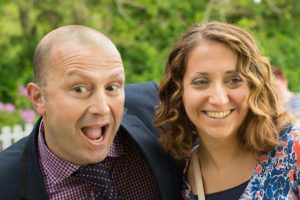 Christopher has 12 years experience with online marketing with Amazon store management including optimised product listings, Enhanced Brand Content and Amazon A+ Content, Campaign & Sponsored ads management in both Amazon Seller Central and AMS filtering high and low performing keywords to improve ACoS.
It does not matter what type of business you are running and trying to
create an online presence for - If your business is not already reaping the benefits of organic  search results then you are missing out on some much needed exposure.
Tabita was a Personal Assistant for 8 years for three different MDs in a German multinational company when she realised that she could offer her experience and services to many different companies no matter where they are. Taby has been a Virtual Assistant for over 8 years now.
She is very organised and thorough in her work, plus as she has a lot of experience in multitasking, she can meet any deadline as she delivers quickly and can accomplish any task you might want to "throw her way". Taby is a very open and sociable person to work with and very independent so you don't have to walk her through when giving a task, but at the same time she understands her place in a professional relationship.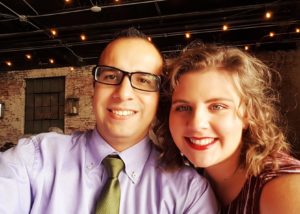 And our U.S. team
Alvaro and Taylor
Alvaro has 6 years experience with remote virtual Spanish and English language tutoring, translation, transcription as well as tech support and IT assistance. For the past year he has had experience on customer support for businesses with international reach, Amazon store management, listings optimization, inventory management, promotions/discounts setup and product advertising through PPC campaigns achieving improved ACoS and increased exposure.
He enjoys doing any kind of jobs related with technology, remote support, systems and online business. Alvaro is a focused person who takes a personal interest in making sure the tasks you need assistance are done the way you need and he's willing to give suggestions where improvement can be made.
Taylor has been working for 10 years as a remote English language teacher and consultant. She has had experience working in the IT and website development field, Amazon listing development, optimized A+ content and Advertising PPC campaign management, graphic design, interpretation and translation for English and Spanish clients, and international business relations.
Taylor brings a side of creativity your way and thinks outside of the box to expand the reach of your brand and products. She takes the necessary time to ensure the tasks assigned to her are satisfactory to her clients.
WHY HIRE A VIRTUAL ASSISTANT?
The process for Amazon reimbursements can be a time consuming one. Let's discuss the steps to take to ensure you…