Go to WEBSITE DESIGN & MANAGEMENT
WEBSITE DESIGN & MANAGEMENT
SEO Services to help our clients improve their ranking in Google;
Website Design and Support;
WordPress website creation and maintenance;
E-commerce website creation and maintenance
Clickfunnels Integration
Optimizepress
Leadpages
Administration, Secretarial & Clerical
Audio Typing and Transcription service;
Powerpoint presentations;
Business and General Correspondence;
Data entry;
Excel spreadsheets, charts, graphs and stats;
Customer and Contact Database Management;
Documents and Letters Formatting;
Proof Reading and Editing
GRAPHIC DESIGN & PHOTO EDITING
Business Cards, Flyers, Posters, Letterheads, Newsletters and Brochures Creation;
Image and graphics editing and manipulation;
Data, Images and Keywords Internet Research;
Various Format Conversions;
Documents & Books editing and layout (including digital formats)
Go to E-COMMERCE
E-COMMERCE
Amazon Store Management;
Amazon Campaigns, Marketing, Sales Monitoring, Manage PPC;
Social Media Advertising;
Ebay Store Management
Shopify Store Creation and Management
Woocommerce Set-up and Management
About Us
Do you want a great, reliable and trustworthy partner? Give us a chance.
You won't regret it.
Taby was a Personal Assistant for 8 years for three different MDs in a German multinational company when she realised that she could offer her experience and services to many different companies no matter where they are. Taby has been a Virtual Assistant for over 6 years now.

She is very organised and thorough in her work, plus as she has a lot of experience in multitasking, she can meet any deadline as she delivers quickly and can accomplish any task you might want to "throw her way". Taby is a very open and sociable person to work with and very independent so you don't have to walk her through when giving a task, but at the same time she understands her place in a professional relationship.

Taby is also bilingual, originally from Italy, but has lived abroad for the past 12 years. She enjoys everything that has to do with technology and therefore related applications. She very quick at learning new things and often takes courses to keep up to date with technology.

Christopher has 10 years experience in online marketing with Amazon / Ebay store management including optimised product listings, enhanced brand content and amazon stores, Campaign & Sponsored ads management in both Amazon Seller Central and AMS filtering high and low performing keywords to improve Acos. Christopher also offers Shopify and Wordpress webdesign & management.

It does not matter what type of business you are running and trying to create an online presence for - If your business is not already reaping the benefits of organic search engine traffic, then you are missing out on some much needed exposure.
Woocommerce, Shopify, Clickfunnles, OP2, etc.

HTML5 & CSS3, Adobe Photoshop, Illustrator, Indesign, etc.

Basic Accounting, Secreterial Services, Office Tasks, Mail & Calendar Management, etc.

Amazon Store Management, Amazon Campaigns, FB and other SM advertising, Sales Monitoring, etc.
Recent Projects
You'll love our work. Check it out!
Tornaroan Cottage
Self-Catering Accommodation
Swiss Botany
Beauty & Skin Care
Matrice Consulting
Oracle Consulting
The Family Book Club
Books Reviews
Corsi Canarie
Consultation Firm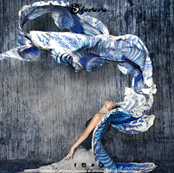 Hunter & Gather
Health Food
Testimonials
WHAT OUR CLIENTS HAVE TO SAY
Why hire a virtual assistant?
Contact Us
Either Christopher or Taby will get in touch as soon as possible