Are you at a loss for how to grow the visibility of your business online? Here's our guide on how to promote your business online in just a few easy steps.
The writer and entrepreneur, Seth Godin describes marketing as about finding an audience of people who care about you. If they are a large enough group to propel you to the next level in your business, you should start with them. Promoting your business online is also about finding your audience.
Are you at a loss for how to grow the visibility of your business online? Read on for our guide on how to promote your business online in five easy steps.
1. Google Places
Google Places is a simple local listing for your business that you should not be overlooking. It's a way of identifying your business with its location. It's easy to set up and maintain and instantly increases your visibility.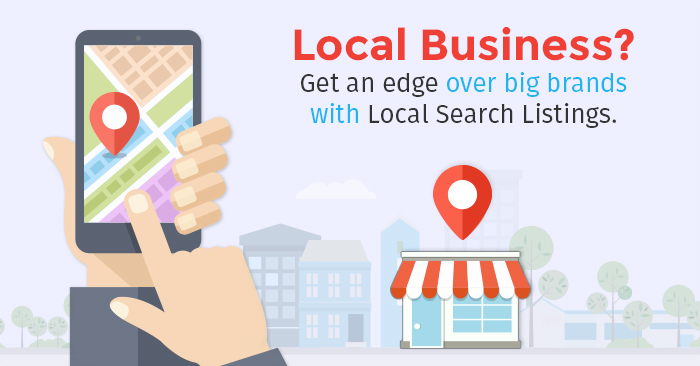 If you've ever used Google Maps to find a place, work out a route or plan a visit then you will have come across Google Places for Business. All those restaurants, cafes, retail outlets and business locations that show up as you view the map are Google Business listings.
This is a must for businesses where to location is a driver for customers. Restaurants and retail outlets are the obvious examples. It can also work for service providers such as legal services, medical and dental centres, and office or print services.
The process is as easy as clicking on a link to Google, completing the online form and agreeing their terms. You will need to verify your business too.
2. Social Media Presence
Use of social media is so widespread now it's hard to imagine online promotion that does not acknowledge this in some way. Social media can be a great way of promoting your business. Create a presence by having a social media profile.
Twitter, Facebook, LinkedIn, Instagram and Pinterest all have their specific characters. Research them, find your niche and start small.
3. Use the Community
Use social media to effectively promote your business but don't let it consume you. The key with social media is in the name. It's social.
The power of social media is its capacity to mobilize the community. It's that social dimension that you want to tap in to. Make your contributions to social media ones that create a community of interested people who add to your comments, copy to friends, like your content and expand your reach.
For example, a restaurant might ask people to share their Facebook post in return for selecting one sharer as the recipient of a free dessert. Sharing costs people very little and they will be likely to do it as it might mean a friend wins a free dessert. You can get hundreds of shares for the price of a single dessert and you may even have an extra party for dinner claiming one free dessert.
4. Blog and Blog and Blog
Creating and maintaining a blog can connect you with your customers. A constantly updated blog gives people a reason to visit your website. The key is to create content that they value and keep providing something fresh.
Get feedback from comments and directly from visitors. This will help keep the blog relevant and also help keep the business customer responsive.
5. Search Engine Optimization

Keeping your website high on Google search results or SEO is an important aspect of promoting your business online. Key things are to have content people find attractive, make sure your site is fast, has mobile functionality, is linked well to other sites and is easy to read.
You may find seeking the help of an SEO consultancy gets you more progress up your learning curve.
How to Promote Your Business Online
It's easy to learn how to promote your business online. Making it happen takes persistence, focus, and little luck. Doing nothing will almost certainly reap no rewards, so go for it.
For more help promoting your business online, contact us today.