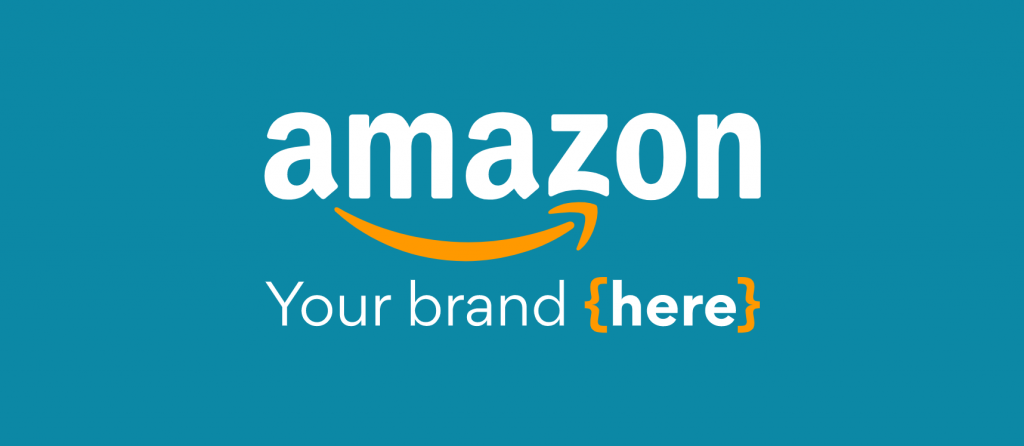 Amazon has a few treats for anyone trying to make a buck (or millions) if they know how to do it right. If you're looking to generate some side income, you've come to the right page.
In this article, you'll be introduced to the world of the Amazon private label business: What it is, why it's a fantastic money-making machine, and how you can start your own with minimal hassle. Let's get into it.
Amazon Private Label Business Benefits
First things first; what is private-label branding?
Retailers will usually buy products from a manufacturer and sell them under that manufacturer's branding, but private labeling is slightly different. Private labels look for unbranded or custom products that they can then resell under their own name, using their own brand and designs.
Since Amazon is one of the biggest online marketplaces, it's an excellent platform to sell private label products through. However, this isn't the only reason to consider a private label business with Amazon.
1. Minimal Competition and Cost
As a new Amazon seller, there is ample room to enter the market – especially if you know what you are going to sell – and it does not require a large initial investment. The 2021 Amazon Seller's Report revealed that half of U.S. sellers are making use of Amazon's FBA program, a fulfillment option that is over 30 percent less expensive than other shipping carriers.
Private-label selling also gives you a distinct advantage over Amazon resellers. By selling products under your own name rather than reselling from another brand, you will not be listing the same products as anyone else on the platform, meaning that you will not be in competition with other merchants for the buy box.
2. Good Profits
On average, FBA sellers earn $42,000 annually. Nearly 70 percent of sellers generate a profit margin of over 10 percent. Around 20 percent enjoy an income of $100,000 within two years, while 6 percent already belong to the millionaire's club
3. Amazon's Fulfillment Platform (FBA)
Amazon offers a fantastic platform to help private-label owners scale their businesses fast. The FBA program lets you ship your items directly to a fulfillment facility, which handles all packaging and shipping operations for a fee. You can also take advantage of other value-added services, like Prime's famous two-day shipping.
4. Huge Market
The convenience Amazon provides is undeniable, and they've expanded into some of the biggest economies in the world. As Amazon continues to grow, new opportunities open up for new brands to flourish. Amazon offers access to many product categories for consumers, giving you a wide range of niches to choose from.
How to Start a Private-Label Business on Amazon
For entrepreneurs looking to launch a lucrative side hustle or a full-fledged business, Amazon FBA is the pot of gold waiting at the end of the rainbow. But how do you get to the other side?
Start your Amazon private-labeling business with these concrete steps:
1. Decide What to Sell
Selling isn't about you — it's about your consumers. What do they want? How do you ensure that your products stand out among the thousands sold on Amazon?
The answers lie in a reliable and intelligent product research technique. You may consider the following:

Products with a price range of $10 to $50
Products with at least ten sales each day
Similar items within your niche with a "best seller" rank of at least 5,000
The top three related keywords that received over 50,000 monthly searches
Products that are available all year
Products that have a high potential of recurring sales
Products that are small and light (under 2 to 3 pounds)
No trademarks or brand names linked with the product
Products that you can markup up to 25%
Sufficient space for product optimization and the enhancement of current listings
There are many ways to analyze your niche market manually, but it can be a fairly time-consuming part of the process. Sometimes it's best to enlist the help of online tools that can do the grunt work for you and reveal accurate information that is relevant to your products.
If you'd prefer not to research the above points manually, there are many research tools you can utilize to assist you in the process.
2. Open a Seller Account
Amazon provides two ways to become an FBA reseller, depending on whether you're a brand-new business or a merchant already selling goods on the website.
New sellers can follow these three simple steps:
Find out if your country is eligible for seller registration.
Prepare the following resources:

Business email address
Amazon customer account
Phone number
Tax information
A bank account to deposit Amazon payments into
Government ID
Internationally chargeable credit card
3. Source the Product
Your next step is to source the product you wish to resell. Find a manufacturer or supplier that can answer 'yes' to the following:

Are they willing to produce your product?
Do they offer quality assurance, inspection, and testing?
Will they provide good customer service?
Can they give you samples of the products at little-to-no cost?
Do they offer affordable or free shipping?
The best places to look for suppliers are Alibaba, Amazon Seller Forums, and Tradekey.com.
4. Package and Add Labels
Amazon has a comprehensive list of requirements concerning packaging and labeling. Be sure to read it to avoid incurring additional fees – or worse, getting your goods rejected by the fulfillment center.

Any products delivered to Amazon's fulfillment center must be free of theft-deterrent devices.
Labels must include a scannable barcode.
The fulfillment network stock-keeping unit (FNSKU) should correspond to only one product. If you have two products of different sizes, each must have a unique FNSKU.
Secure loose products and place them in one single package. Bundle pouches with removable tape.
You can buy or use any box (including recycled ones by covering the barcodes) as long as they follow Amazon's standards.
5. Shipping Products to FBA Warehouses
You cannot go directly to your nearest Amazon fulfillment center and drop off your products, but the shipping process isn't complicated either.
Sellers are provided with a simplified process that lets you generate shipments by uploading your CSV inventory list or adding the items directly from the "Send to Amazon" page.
Many overseas manufacturers are familiar with the process of properly labeling shipments to meet Amazon's requirements, but if they are unfamiliar with the process, you can provide them with this guide.
6. List the Product on Amazon
You're getting close! The items are nearing the fulfillment center, so you're ready to launch your private-label products in the market. According to Amazon, a good product listing includes:
An SKU or product ID to track your inventory
Product identifiers, such as ISBN or EAN
Price, available quantity, and shipping options
Condition of the product (is it new or used?)
Relevant keywords and search terms to help users find your products quickly
7. Promote Via Pay-Per-Click (PPC)
Once you list a product, it's time to create a promotion plan for maximum visibility. This is where you can get creative.
Set aside a budget for advertising and use PPC to promote your products. You can also set up an Ad Group on Amazon Seller Central and add keywords related to your product.
Manage the campaign by setting up bids for every keyword in the Ad Group. Only relevant keywords will be targeted, which means no wastage of money. You can also proactively promote your product on the homepage using Headline Search Ads.
8. Enjoy Your Profits
If all goes to plan, these steps will lead you straight to success in your private-label business. Once orders are steadily trickling in, you can sit back, relax, and enjoy the fruits of your labor.
Final Thoughts
Starting a private-label business on Amazon is not an easy undertaking by any means, but the potential benefits make the effort worthwhile. Whether you're looking for some easy pocket money or a consistent stream of solid income, we hope this article helps you to reach your goals!