Are you interested in how to start an Amazon marketplace business? We've got all of the information you need to know to be successful.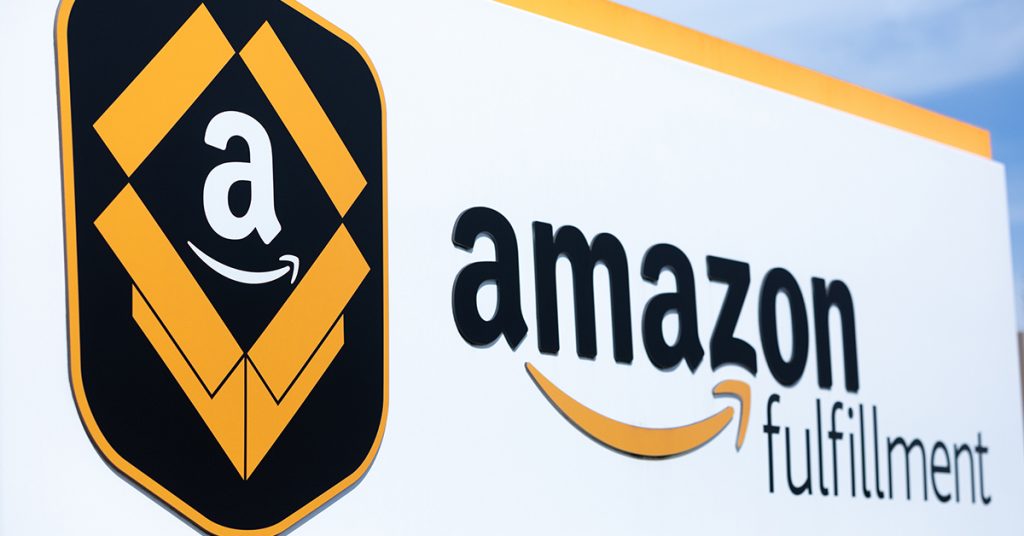 If one is trying to find a profitable business, one can scarcely do worse than start an Amazon marketplace business. Amazon is the world's marketplace and has given tremendous opportunities for entrepreneurs to launch a successful eCommerce business.
The retail giant is creating more opportunities for employment within the UK. This, in turn, means there will be more opportunities for aspiring Amazon entrepreneurs.
But how does one go about being successful on Amazon? After all, it is a competitive sphere.
We've prepared this comprehensive guide on How to Start an Amazon Marketplace Business to help you start.
How to Start an Amazon Marketplace Business
The first step is to always find the right products to sell. Among the research steps, you will need to know how to find the current best-selling products on Amazon.
Do your research and prepare a shortlist of which products you would like to sell. Consider the level of competition and your expertise on the products? Consider if you know how to market such products? Consider your interest in said products. Once you have found your product of choice, you are ready to begin your Amazon business.
Here are the next steps:
1. Source Your Products
Find a reliable supplier for your products. This will take time and you mustn't hurry to find a supplier. Research various suppliers keeping an eye on their pricing, reliability, and experience with Amazon sellers. You want to make sure that they provide high-quality products without compromising on quality.
At first, one should order a few products to test them. If you find they are of quality, and at a decent price then you can select your supplier. Nevertheless, you should always have a list of a few suppliers in case you ever have to sever ties with your current supplier. You may even have several suppliers for your products.
It is preferable to purchase new products as opposed to used or refurbished. When purchasing from overseas suppliers such as Alibaba, one has to take extra precautions to ensure quality. One can also look at local shops and strike a deal to have them supply you with products.
Always be on the lookout for new suppliers and new products (within your niche) that customers will be keen on purchasing.
2. Consider Storage With Amazon
You can always store your inventory in your home, but it is always better to store it in a professional warehouse. We recommend considering Fulfillment By Amazon (Amazon FBA). This is a service where products are kept with Amazon at a warehouse and shipped by Amazon.
It saves you the hassle of having to store your inventory and ship it to the customer. You will only have to manage customer service and store creation.
Amazon FBA has opened a window of opportunity for Amazon entrepreneur's and is rapidly overtaking traditional third-party sellers on the marketplace.
3. Titles and Description
Make sure to optimise your product's titles and descriptions. They should be concise, detailed, and SEO-friendly.
Your title should immediately tell the customer what the product is – dispensing of any vagueries. It should also highlight the uniqueness of the product in question. For instance, if you are selling a camera you want to include the outstanding features of the camera – be it 1080 pixel resolution, a built-in zoom lens, or a built-in audio recorder. One must assume that the customer is in a hurry and will be lured by your title.
Once they reach your product description page, you must sell them on the product with a detailed description. It should always start with a few bullet points describing the product's best features – including those mentioned in the title.
The bullet points can be followed by one or two paragraphs that detail the product. It can be written in an informative tone and should mention one or two scenarios in which the product can help the customer.
4. Customer Service
Once you start selling a few products, you must offer stellar customer service. When your customer purchase a product, use Amazon's messaging service to send them a thank you message. Send a follow-up message when the product has been shipped.
Once the product has been delivered, send them a message to confirm receipt of said product. Ask them if they were pleased with the product and thank them once again for their business.
If they do not immediately leave a review, feel free to send a humble request for feedback within a week of receipt.
If a customer reaches out to you at any time, ensure that your response is prompt. If they have a question, be direct and concise with your answer. Of course, one must also observe the niceties of professional communication so that your customer feels that your response is personalised and not generic.
5. Watch Your Competition
Prior to opening your store and after opening your store, keeping an eye on your competition will be of the utmost importance.
One must always try to competitively price their products. This doesn't mean you should always offer the lowest price, but see if you can offer the product at a more favourable price for your customers.
For instance, if a product comes in a variety of colours – regardless of the type of product – they often vary in price. If possible, ensure that the price remains consistent, regardless of colour.
Offer the latest version of a product. Returning to the camera example, if the camera receives an upgrade, offer this upgrade to your Amazon store. You should remove all previous versions of the camera. Your customer will be disappointed if they realise they could have purchased a better version of the product. Remember, they will likely be in a hurry and not skim through your entire product catalogue.
Make sure you know what your competition is doing right so that you can follow suit. Your aim should always be ahead of any current or potential competition.
Open up Shop
Now that you know how to start an Amazon Marketplace Business, you are ready to open up shop. Follow the steps in this guide to run a successful online business on the world's largest marketplace!
Need further assistance? We'd be glad to help! You can contact us today to learn more about how to start your Amazon business and improve your selling techniques.